Please help us that our dream come true.
Before you support us, we have an important note. If you want to support us think twice about the amount of donation. If you watch every cent by yourself, you can help us by spread this campaing to your friends, family or your relatives. Please support us only by an amount of money that you can afford without it hurts you.
Donate for us at: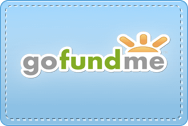 Whatever you will do, we're appreciate that you read here.
Kind regards
Manu and Gordon